Your Support Makes a Difference
Archive and Special Collections Opportunities
The NMSU Library Archives and Special Collection houses a rich collection of local history that is nationally renowned for specific collections of interest. Your support helps preserve our historic collections and research.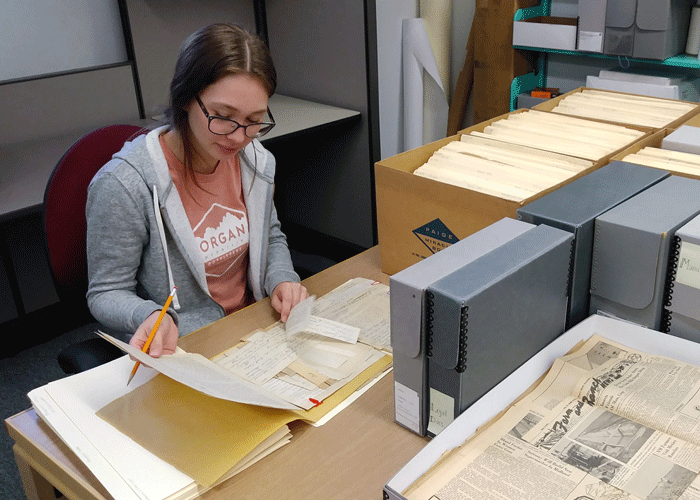 Rio Grande Historical Collections
Provides support for the Rio Grande Historical Collections to acquire and preserve unique archives, manuscripts, family papers, and historical records, and to enhance programming and outreach efforts related to the collections.
J. Paul Taylor Collection
Provides support for the organization, preservation, and accessibility of the papers of J. Paul Taylor, a long-time Mesilla Valley educator, and New Mexico legislator. Also supports student employees who assist with processing Mr. Taylor's papers.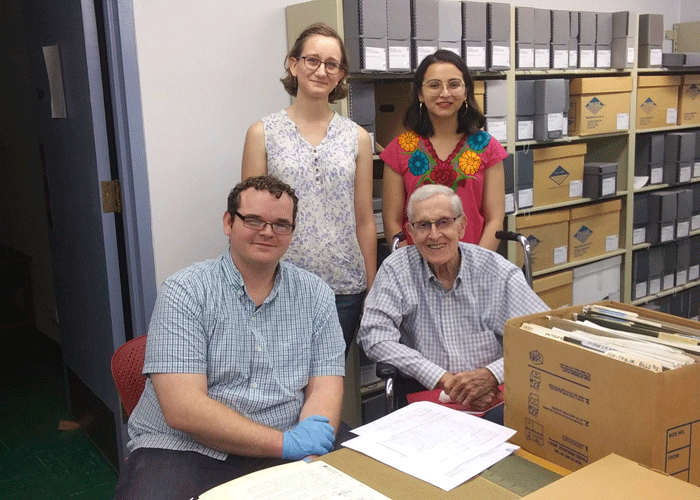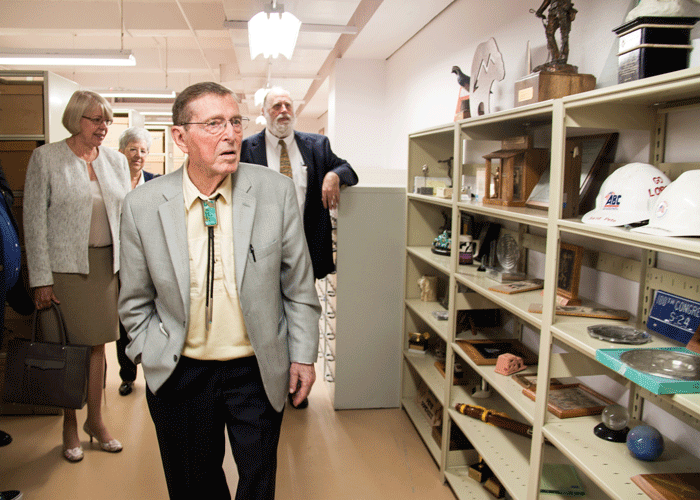 Senator Pete V. Domenici Papers
Supports the processing, preservation, and promotion of the more than 2,000 linear feet of U.S. Senator Pete V. Domenici's political papers, including supplies, student labor, outreach, access, and use.
Aggie Sports Archive
Supports the preservation of archives documenting the history of athletics at New Mexico State University, including media guides, game programs, statistics, press clippings, photographs, films, and more.